Namaka Compliance Secure 4 year Competence Assurance Support Contract.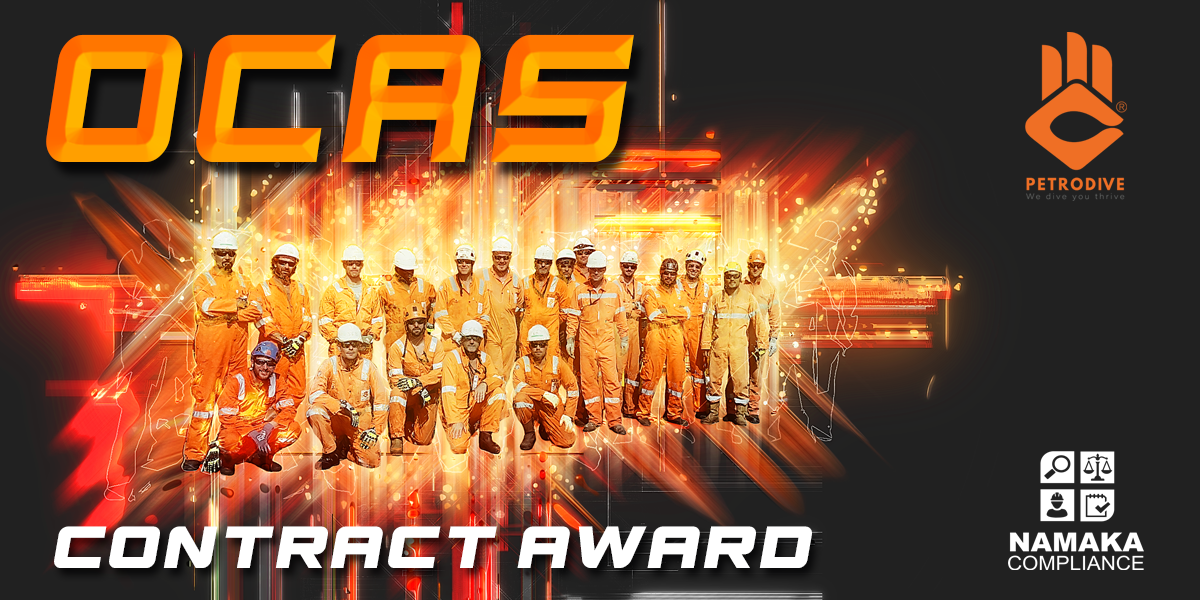 Namaka Compliance is delighted to announce that we have an Outsourced Competence Assurance Support (OCAS) contract with Petrodive over the next four years. This will see Namaka Compliance personnel enhance the development, implementation, and maintenance of Petrodive's Competence Management System (CMS) to ensure that it not only meets but exceeds IMCA C003 requirements.
Petrodive is an independent diving company providing the Maritime and International Oil and Gas Industries with a complete underwater contracting service. Their Head office is based in Dubai, but they operate mostly in Central Africa, the Caribbean, and the South America region with up to 500 personnel.
Managing Director of Namaka Compliance Jamie Murphy, said: "It's great to be working with Petrodive and providing them with competence assurance support. We will be utilizing our innovative system Athena for the duration of this support contract to allow them to demonstrate that the personnel they provide are competent and provide Assessor and Verifier training in line with IMCA requirements for their personnel. We look forward to supporting them in all their endeavours."
Namaka Compliance is a compliance service company with USPs in Competence Management and Local Content in the Energy Sector.
Want to know more about our OCAS service
click below and find out how OCAS can help your organisation