Namaka Compliance awarded OCAS Contract with Mermaid Subsea Services UK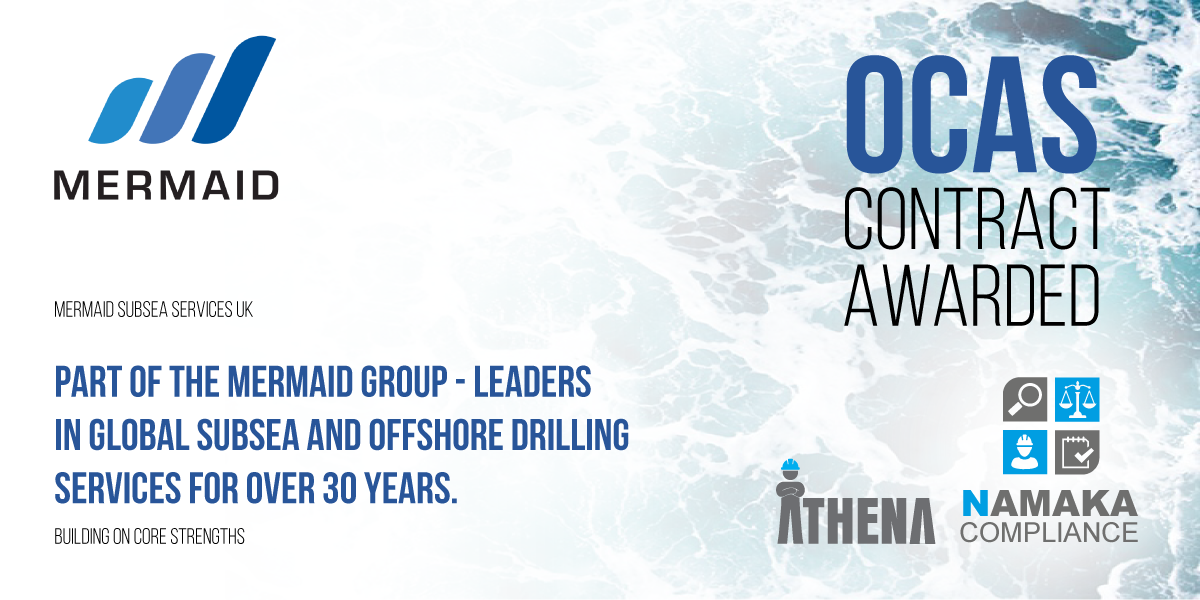 Namaka Compliance is delighted to announce that we have an Outsourced Competence Assurance Support (OCAS) contract with Mermaid Subsea Services UK (Mermaid). This will see Namaka Compliance personnel enhance the development, implementation, and maintenance of Mermaid's Competence Management System (CMS) to ensure that it is more than sufficient to operate in the UKCS.

With a proven track record in subsea excellence, Mermaid has the knowledge and expertise to provide complete subsea solutions, in any water depth, with varying complexity of engineering, across any region.
Managing Director of Namaka Compliance Jamie Murphy said: "It's great to be working with Mermaid and providing CMS support using our innovative system Athena to allow them to demonstrate the personnel they provide are competent. We look forward to supporting them in all their endeavours."
Mermaid Operations Director Scott Cormack said: "We are very pleased to be working with Jamie and his team at Namaka Compliance, utilising their market leading CMS system, Athena, in our UK business."
Namaka Compliance is a compliance service company with USPs in Competence Management and Local Content in the Energy Sector.
Looking for Competence Assurance Support
Click the link below to find out more about OCAS