Namaka Compliance can provide Safety Coaches to manage safety initiatives for clients leading to a reduction in any incidents and enhancing safety in all manners of their operations.
In addition to the provision of HSEQ Consultancy, we also provide Safety Coaches as part of a Namaka Compliance offering. Safety Coaches are in place for organisations looking to enhance their safety programmes in high-risk areas and industries. Safety Coaches are Health and Safety Professionals who have previously operated in the environments that their clients currently operate.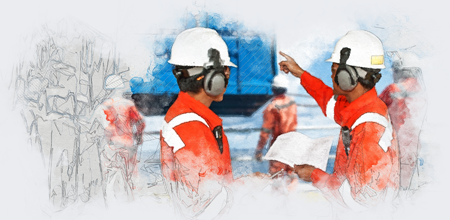 Safety Coaches are responsible for:
Enhancing existing HSE initiatives that the organisations may be implementing
Acting as an external observer to processes to ensure that the day to day operational safety performance haven't been overlooked
Leading and Conducting Incident Investigation
Enhancing team performance through safety coaching
Namaka Compliance can provide safety coaches. Our safety coaches can undertake dual roles that encompass a training element in addition to safety. Safety Coaches can also train and mentor the workforce and management on business-critical skills such as behavioural and leadership which are essential components of a compliant workforce. All safety Coaches are required to demonstrate Continual Professional Development (CPD) and are inducted and uploaded to Athena, an online Competence Management System (CMS), which assures clients that they are provided with compliant and competent safety coaches.
Enhance your safety programme with our experienced safety coaches
Want to find out more information?